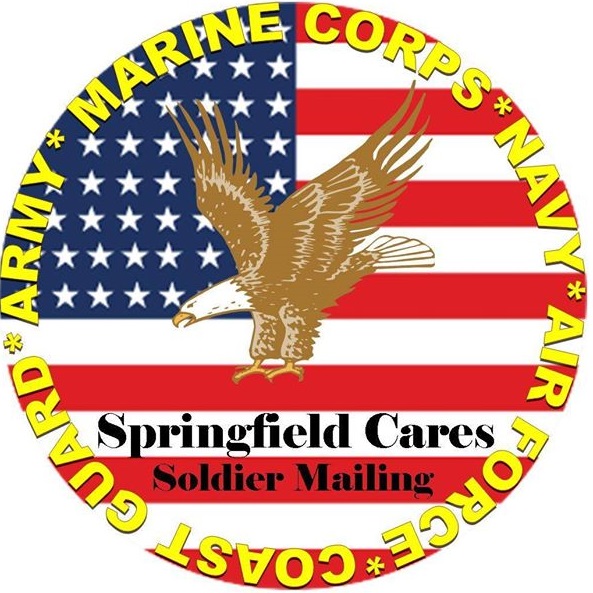 Our mission is to let our military personnel know, that they are not forgotten.  
We have gathered together 8 years now, and have mailed over 2,393 packages to our heroes serving our country over seas. We have paid over  $33,722.00 in postage - 
All of of this has been possible through the the wonderful donations we have received over the past years AND, especially because of the fantastic volunteers we have that show up each month to partake in this meaningful project !
Latest News
What a month ! - 8/22/2016
August 2016 has been a great month for the Springfield Cares Soldier Mailing.
We received one heck of a donation from the Springfield Northenders VFW!  Their donation is enough for us to mail another 60 boxes overseas........can't thank them enough - God Bless our VFW's and members.
We mailed 24 boxes again this month - feels to great to be able to mail out so many goodies to our Military.
4 boxes to M. Gupta
4 boxes to B. Vice
4 boxes to A. Keck
4 boxes to P. Warren - His wife and children where there to help pack up goodies for hubby and Daddy - an awesome evening.
4 boxes to G. Geiger &
4 boxes to B. Miller
We're out of inventory once again, so if you can, please bring a few cans of soup, playing cards, batteries, etc, etc, to the TRN Club on the 20th of September.
Sign a few thank you cards - let our Military know that Springfield has Not forgotten.