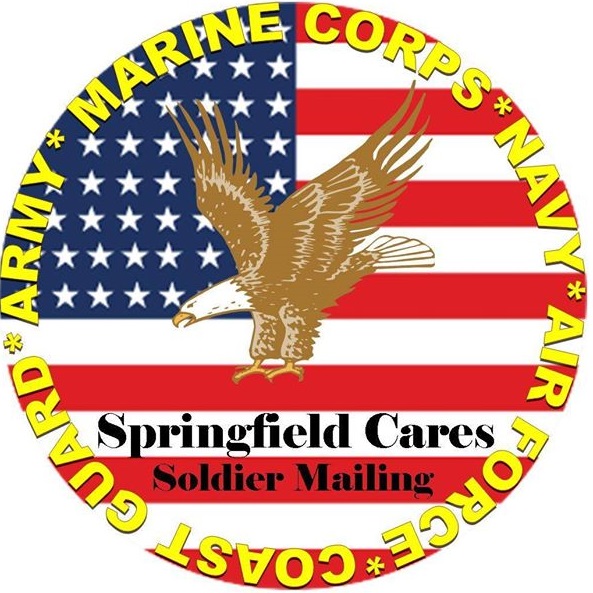 Our mission is to let our military personnel know, that they are not forgotten.  
We have gathered together 8 years now, and have mailed over 2,345 packages to our heroes serving our country over seas. We have paid over  $32,921.00 in postage - 
All of of this has been possible through the the wonderful donations we have received over the past years AND, especially because of the fantastic volunteers we have that show up each month to partake in this meaningful project !
Latest News
WOW - 7/20/2016
We had such a great meeting last night, packing up 24 boxes to mail to our Military men and women serving our Country overseas!
We mailed:
8 boxes to M. Gupta
4 boxes to G. Geiger
4 boxes to J. Burg
4 boxes to J. Palomo
4 boxes to B. Miller
A big thank you goes out to: Lois & Mike, Jeff D, Nadine & Jerry, Lorie, Ruth, Connie & Frank, Sandy & John, Mike & Virgina, Tara, Shaun, Payton & Nora, and to my hubby Bill, for all of their help and support.
And to G. Carr who's pre school class in Petersburg, mailing out 100 Ramen Noodles to one group and mailed another 6 complete care packages to another name that I had given her to mail to !!  GREAT JOB !
In this past week, I've been contacted by several new folks, asking us to mail to their loved ones.......As we normally mail 20 to 25 boxes per month, I now have several names that we can mail to in August.  With that said, we may be looking at mailing even more than the normal 20 - depending on the donations we receive.
As always, your suggestions and ideas are always welcomed - just send me a message.
God Bless,
Alice