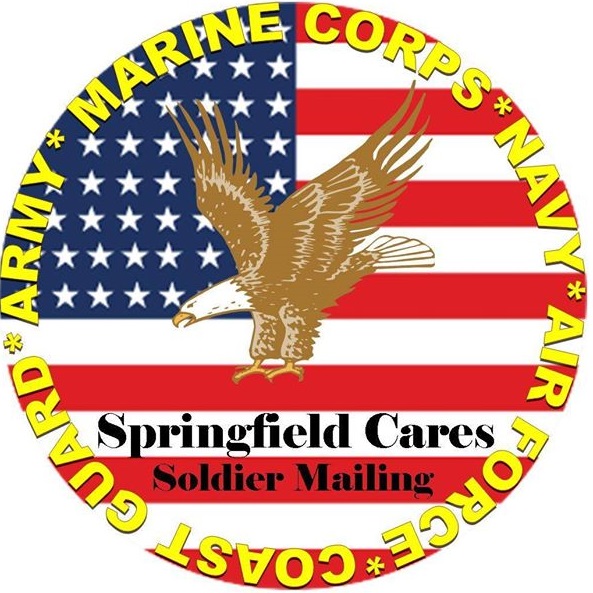 Our mission is to let our military personnel know, that they are not forgotten.  
We have gathered together 9 years now, and have mailed over 2,523 packages to our heroes serving our country over seas. We have paid over  $35,900.00 in postage - 
All of of this has been possible through the the wonderful donations we have received over the past years AND, especially because of the fantastic volunteers we have that show up each month to partake in this meaningful project !
Latest News
Postal Increase - 1/19/2017
Hey Everyone,  well I guess the Post Office is doing it to us (and everyone else) again.
I was notified by two different volunteers that took boxes to the post office today, after yesterdays
packing that, there will be an increase in postage fees for APO FPO  FOB , going from $16.75 per box, to $17.35 per box. 
It will now cost us $350.60 each month to mail 20 boxes overseas.
We did have another great mailing yesterday 1/17/2017, we packed up another 20 boxes to mail overseas, to Afghanistan, So. Korea and Kuwait. 
With that said, we've used up all of our inventory - so when February's mailing date comes along (February 21, 2017), we'll be in need of just about everything.  If you see a good sale going on and can pick up a few extra item, that will be great.  Or get the word out to your friends and co-workers, that we sure could use some donations............
Thank you all so very much for all that you do
God Bless
Alice