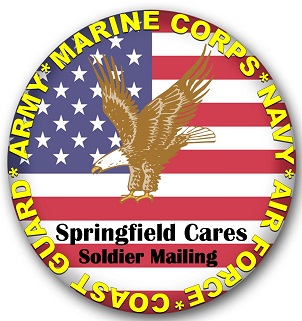 Our mission is to let our military personnel know, that they are not forgotten.  We have gathered together 5+ years now, and have mailed over 1,590 packages to our heroes serving our country over seas. We have paid over $20,019.00 in postage - and all of this through donations and our wonderful dedicated volunteers !!
Latest News
Thank You - 1/24/2014
January's mailing went great. We mailed 25 boxes !!
5 boxes to 5 different soldiers.
In addition to having a great mailing, we also received a donation of $274.00 from the bartenders that worked the Frozen Open at the Blue Ridge Club.  God bless each of you - You're the best.
We're in need of donations, we have no food (snacks) or toiletries left for our February mailing..............If you can donation items, please let me know, I'll be happy to pick up items.
Alice